Trifecta Real Estate Services
Real Estate is a family business for Tom Waldrop. He began his career in 1976 as a sales associate, and in 1977, he graduated from the University of Kentucky with a degree in agricultural economics.
Read More
Tom then joined his father, Ralph T. Waldrop, Sr., in the firm his grandfather founded it in 1922. Eventually, it would become Trifecta Real Estate Services.
In subsequent years, Tom received his broker's license, became a licensed Principal Auctioneer, earned the coveted MAI appraisal designation from the Appraisal Institute, and became a Certified General Real Property appraiser in Kentucky and Tennessee. Currently, he is a partner at Trifecta and focuses on commercial appraisals, sales, development, management, and leasing.
After serving several terms as President of the Mayfield Graves County Board of Realtors and on the West KY Regional MLS, Tom now serves on both the Graves County Economic Development Board and the Industrial Authority Board. He also is a long-time member of both the Kentucky Association of Realtors and the National Association of Realtors, the Chair of the Graves County Democratic Executive Committee, the Chair of the City of Mayfield's Telecommunications Authority, and a member of the Graves County Industrial Development Board. In October 2015, Governor Steve Beshear appointed Tom as Commissioner of the Kentucky Real Estate Commission.
In his free time, Tom enjoys his long career as a KHSAA football official. He is also a longtime supporter of the Purchase Players Community Theatre and an active member of Mayfield First United Methodist Church. Tom resides in Mayfield and has one daughter, Clarke.
John Tidwell
Partner/Principal Broker
John Tidwell has been an important part of Trifecta Real Estate Services since he joined the firm.
Read More
A native of Mayfield, KY, he graduated from Graves County High School in 1995 and from Murray State University in 2000. John started his real estate career by conducting appraisals soon after completing college. Eventually, he earned his real estate license in 2012 and became Trifecta's Principal Broker in 2019. John has received quite a bit of recognition in his career and has been appointed to the Consumer Advisory Board by various governors. He has also served on the Graves County Board of Elections at the request of several secretaries of state. When he's not in the office, John spends time with his wife, DeAnna, and his son, Maddox.
Rocio Gonzalez
Office Manager
Rocio is the "go-to" person for just about anything relating to Trifecta Real Estate. 
Read More
She has more than 15 years of rental property management experience with our company and has worked with a variety of properties from shopping centers to residential homes.
She enjoys getting to know all of our tenants and building relationships with them. Rocio also has a diverse background in operations, business administration, customer service, and account management. In her spare time, you can find her working out at the gym, cooking, reading, or spending time with her husband and two sons.
Ross Blackwell
Certified Associate Real Property Appraiser
Ross joined Trifecta Real Estate Services in 2015 as an appraisal intern and is now a Certified Associate Real Property Appraiser.
Read More
Ross developed his passion for real estate as a child when he began helping his father build houses, and he has since earned a degree in business administration and real estate from Murray State University. Ross is a Graves County native and an active member of Catalyst Church who enjoys spending time with his wife and two daughters.
Amy Santos
Office Assistant | Real Estate Manager

Amy Santos joined the Trifecta Real Estate Services team at the end of 2019. 
Read More
She specializes in real estate and insurance and spends her time providing a support system for our realtors and appraisers. She provides them with everything from record-keeping to marketing to project management and administrative duties. Amy loves learning more about her field and developing strong relationships with clients, and she is very excited to see how Trifecta will shape her future. She also spends every minute of her free time with her family and her son, MJ.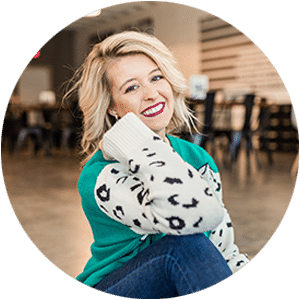 Courtney joined the Trifecta team after working as an advertisement sales representative for WPSD news.
Read More
She has earned degrees in communications and entrepreneurship from Murray State University and has been a resident of Graves County for her entire life. Courtney is greatly involved in the local community, as well, through her membership with the Paducah Area Chamber of Commerce. That membership, coupled with her sales experience, has given her a great jump start into the real estate industry.
Courtney and her husband also have owned Prim & Proper Events since 2015. Prim & Proper is a full-service event planning enterprise, and the Smiths are excited to branch out now into the real estate industry and further expand upon their business knowledge.
Beverly Wade is a seasoned realtor. She began her career in 1994 as a sales associate and worked with APlus Realty for seven years.
Read More
She joined the Trifecta Real Estate team in 2001 when the business was known as Century 21 Waldrop & Waldrop, and she has been an integral part of the business ever since. The real estate industry has undergone several changes since Beverly first joined it, but she has always loved assisting sellers with the listing process and guiding first-time homebuyers through their purchases. Those experiences make her work rewarding. In her spare time, Beverly enjoys her family and gardening.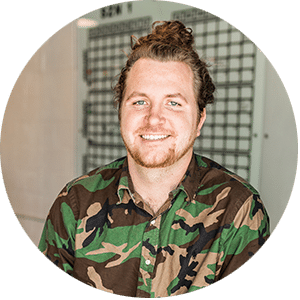 Originally from Louisville, KY, Corey attended college at Murray State University and earned a bachelor's degree in business management / entrepreneurship.
Read More
After graduation, Corey accepted a job with Paschall Truck Lines in the Business Improvement Department, where he worked for many years.
Corey and his wife, Courtney, also own Prim & Proper Events, an event-planning service in Paducah, KY. Prim & Proper has helped the couple gain business knowledge, make connections in the community, and take the first few steps in their real estate careers. Now, as a member of the Trifecta team, Corey is excited to help his community grow.
Keanu Murphy
Associate Broker
Keanu began his career at 19 and obtained his broker's license shortly after his second year in business. 
Read More
He has built relationships with hundreds of agents and brokers across Kentucky and Tennessee. He is also the sole listing broker in Western Kentucky for Fannie Mae and has maintained its account for more than four years. Keanu is impassioned by all aspects of the real estate world and has closed over $6.75 million in sales and lease transactions from 2018-2020. He is also an active member of the International Council of Shopping Centers (ICSC) and the National Association of Realtors.
Gary Hendley has been a dependable, honest, and self-motivated member of the Trifecta team since 2013. 
Read More
He is a 1985 graduate from Lowes High School, and along with his involvement in real estate, Gary has developed a career in management. Not only does he work hard to serve Trifecta clients but he also manages the Happy House Restaurant in Mayfield, KY. In his free time, Gary loves to soak up the sun on Pensacola Beach.
Davin Ramage
Realtor | Associate Appraiser
Davin Ramage has been a licensed realtor for Trifecta Real Estate since 2015 and a licensed appraiser since 2016.
Read More
A West Kentucky native, he has a bachelor's degree from Southern New Hampshire University and currently serves buyers and sellers across the region as a real estate consultant and investment expert. He has served on the West Kentucky Regional Multiple Listing Service Board of Directors, and he has served as education chair for the Mayfield/Graves County Multiple Listing Service. When he's not serving clients, Davin is cheering on his favorite sports teams or enjoying the outdoors.
Linda Scarbrough has been in the real estate business since 2000.
Read More
A veteran of the business, Linda loves getting to know her clients, helping them search through listings, and getting them settled in their dream homes.
Scott Brimer has been serving the clients of Trifecta Real Estate Services for many years.
Read More
He has developed a passion for real estate and views his work not only as a way to help families find new homes but also as a means of building the community. He has an amazing wife and three wonderful sons, and they spend their free time attending high school football games, golfing, and fishing.
Linda Smith became a licensed realtor in January of 2010 with the ambition to treat each client with respect while also meeting their real estate needs.
Read More
She has spent most of her career with Trifecta Real Estate Services (formerly Century 21) and has greatly enjoyed working with the Trifecta family. She treasures the chance not only to put smiles on the faces of her clients but also to build lasting relationships with them. She has been blessed with three sons, nine grandchildren, and one great-granddaughter. When she's not helping clients, Linda watches sports, enjoys the outdoors, hangs out on the beach, and spends time with her family.
Schedule a Consultation
Ready to work together? Schedule a consultation with one of our team members today!